PROCYON PLUS

Provides excellent cleaning results on heavy grease, oil and dirt soiled carpets and upholstery. It will remove the ground-in dirt from severely soiled traffic lanes. It will also remove tough spots and stains caused by blood, various inks, road tar, ketchup, shoe polish, tea, coffee, food and beverage residues, and more!

Available in 25 pound, 50 pound and 6 pound cases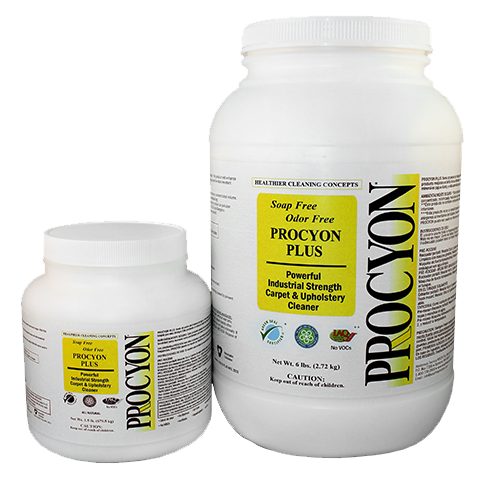 Procyon Carpet & Upholstery Cleaner Concentrate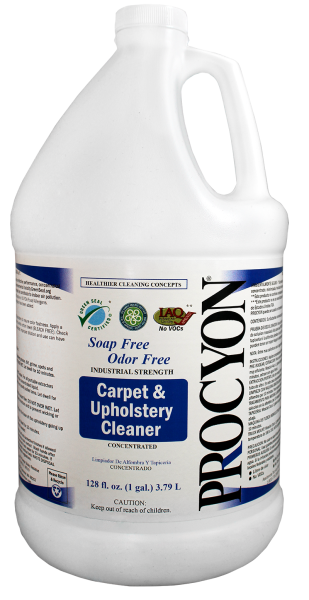 Completely soap free, odor free and non-toxic. Will not leave behind a
soapy, sticky residue greatly reducing rapid re-soiling, so carpets stay
cleaner, longer. Breaks down old soap residues left behind from
previous cleaners.

(Comes 4 gallons per case)
Procyon Tile, Grout & Stone Cleaner Concentrate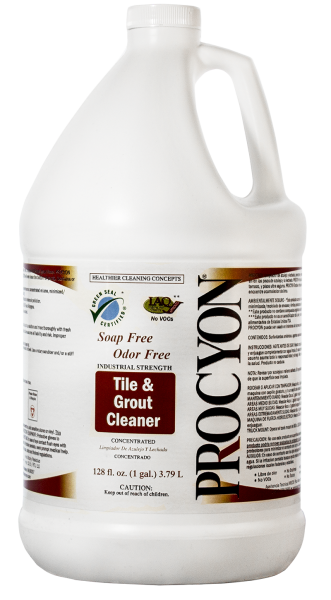 A safe and POWERFUL cleaner! Penetrates the millions of pores in tile
and releases the dirt and residues left behind from previous cleaning
attempts. Grout will be restored to its original color and because there
are no soapy, sticky residues left behind, the tile won't get slippery
when wet!

(Comes 4 gallons per case)
Procyon Multi-Purpose Cleaner & Degreaser Concentrate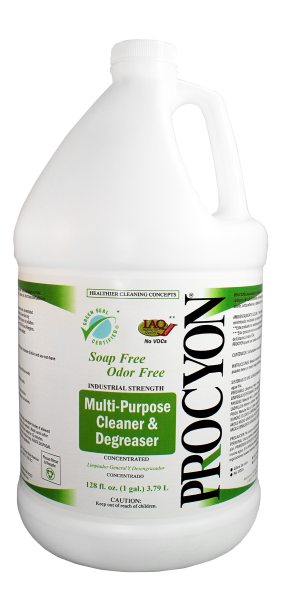 Unlimited cleaning power. From blinds to walls and everything in between – including HVAC systems, smoke damage and duct tape.

(Comes 4 gallons per case)
Procyon Extreme Carpet Cleaner Concentrate/Prespray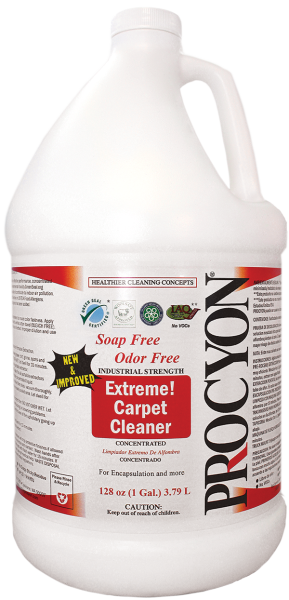 This product will handle all of those tough jobs. Soap Free, Odor Free
PROCYON Extreme! Pre-Spray packs all the POWER of clean and yet
maintains the environmental safeness of all our PROCYON Products.
Powerful & Versatile! Can even be used as an En-Cap solution.

(Comes 4 gallons per case)